High quality barrier film targeting for Japanese Sea Food Packaging
PLASCO has successfully started up a 1600mm (63") multilayer blown film line in Danang, Central of Vietnam, at a dedicated film producer for production of barrier film for seafood packaging, targeting for Japanese market which demand high quality barrier film.
The new generation JC-3CX series 3 layer co-extrusion blown film line has a production capacity of 350kg/hour producing various film width from 1000 ~ 1600mm film width in the range of 30 ~ 80 micron range.
Combined high output with excellent film quality, the line has equipped with fully automatic system from DOTECO – Italy, includes material conveying & dosing system, IBC (Internal bubble cooling) system, and automatic air ring & thickness control, designed to produce high quality film ultimately satisfy customer's demand for Japanese market with convincing solution for various flexible packaging application.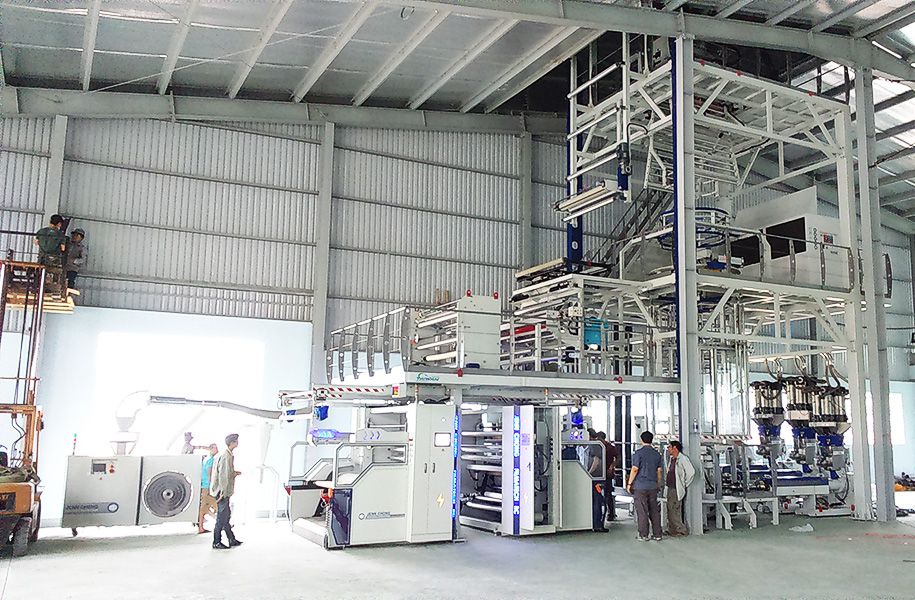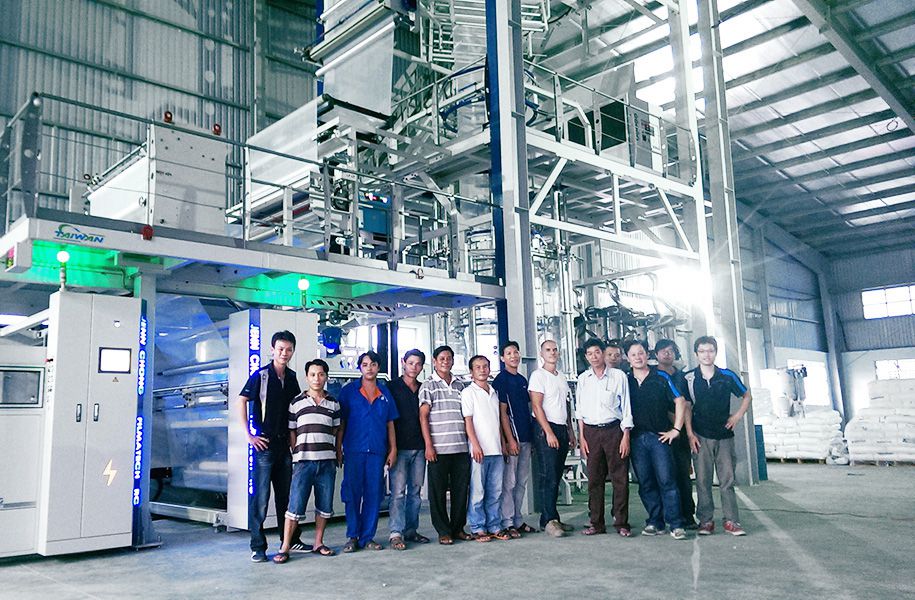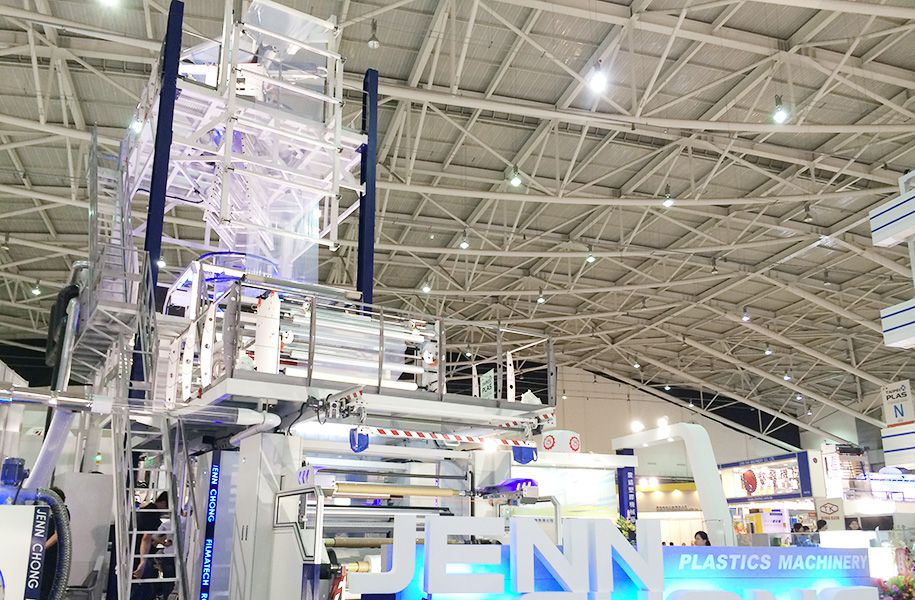 No. 90, Nanpi Rd., Nanxin Vil.,
Taibao City, Chiayi County 61251, Taiwan
Phone: +886 5 2376175
E-Mail:
sales@plasco.com.tw