The Next Generation: The Most Innovative Extrusion Line Yet
It was not long after the reveal of our JC-CX Series of multilayer blown film extrusion lines at Taipei Plas 2012 that our next-generation technology was called to action.
Our customer in Gemlik, the beautiful port capital of Turkey's Bursa province, was seeking an efficient automated solution for their flexible packaging film business, and the JC-CX fit the bill. Our standard JC-3CX1800 3-layer blown film model, with an arrangement of 65/75/65 mm extruders capable of producing a 1700 mm wide film, served as the framework for their customized solution.
To maximize the efficiency of the production process, this line was fully automated with equipment from the industry-leading Italian brand, SYNCRO, including a material conveyor, a dosing system, an internal bubble cooler, and an automatic air ring. Additionally, a state-of-the-art management system was installed, allowing for both local and remote monitoring and control over the entire production process.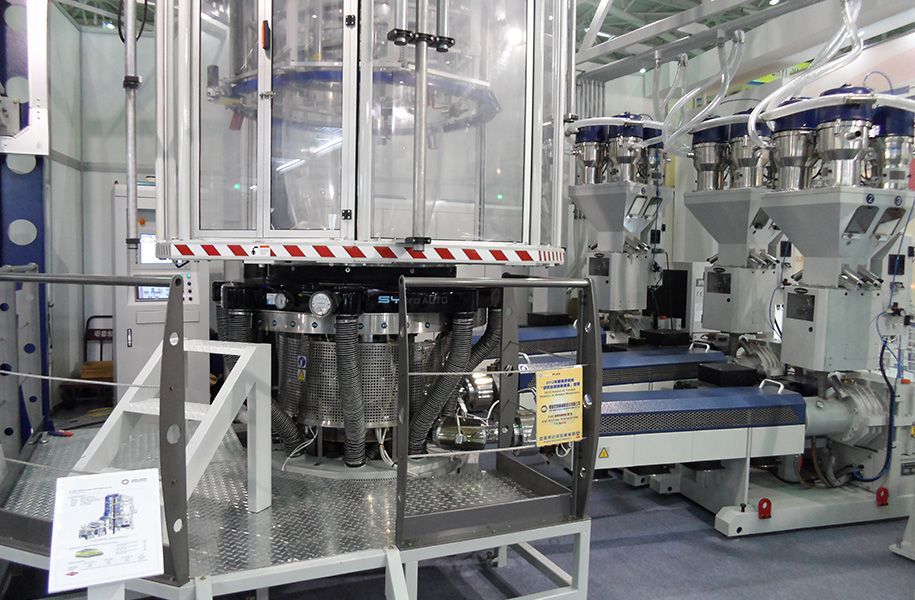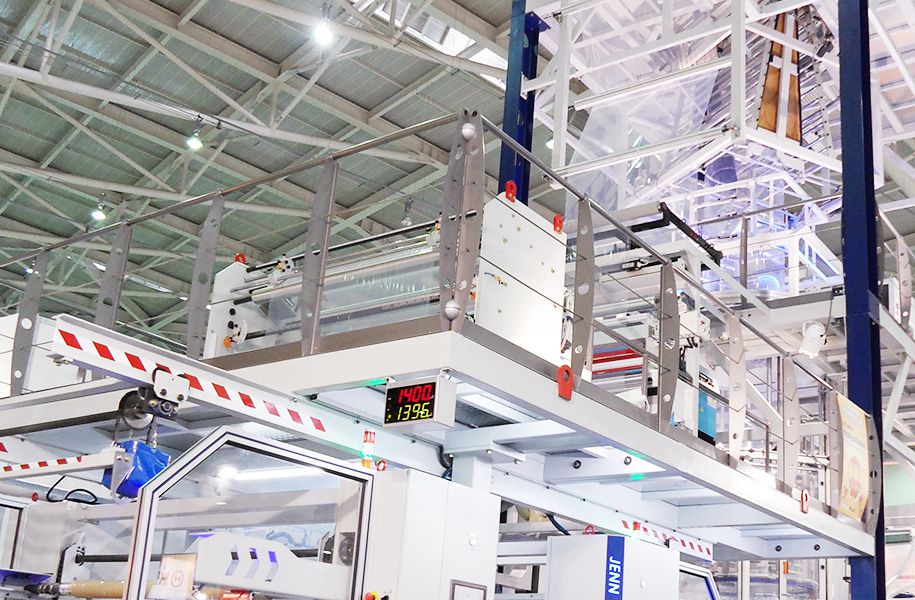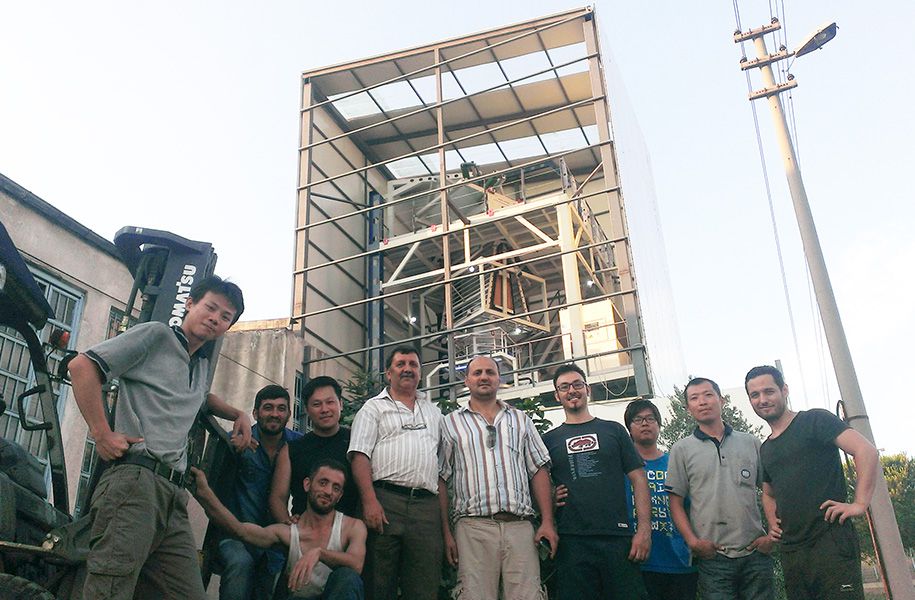 No. 90, Nanpi Rd., Nanxin Vil.,
Taibao City, Chiayi County 61251, Taiwan
Phone: +886 5 2376175
E-Mail:
[email protected]