Monofilament Yarn Making Machine : 4 Trends
Monofilament yarn making machine, essential equipment for producing high-quality monofilament yarn, find applications in a wide range of products, including ropes, nets, brushes, and fishing lines. Two of the most common types of monofilament yarn making machines are PET monofilament yarn making machines and PP monofilament yarn making machines . PET monofilament yarn is made from polyethylene terephthalate (PET), while PP monofilament yarn is made from polypropylene (PP). Both types of yarn are known for their strength, durability, and versatility. The monofilament yarn extrusion machine industry is constantly evolving, with new technologies emerging to enhance the efficiency, accuracy, and sustainability of these machines. The trends discussed in the following sections are expected to shape the development of monofilament yarn making machines in the coming years.
1. Energy-efficient
Energy efficiency is set to be a major trend in the monofilament yarn extrusion machine industry in the coming years. With an increased focus on reducing energy consumption and cutting costs, manufacturers are developing yarn extrusion machines that are more energy-efficient and eco-friendly.
At PLASCO, we have achieved significant progress in promoting sustainability and reducing our carbon footprint. Our yarn making machine has undergone an upgrade where the braking resistor was replaced with energy regenerative units. This transformation enables us to harness the heat generated from the machine's brakes and convert it into controllable power. This represents a major milestone in our ongoing efforts to optimize energy utilization and minimize waste.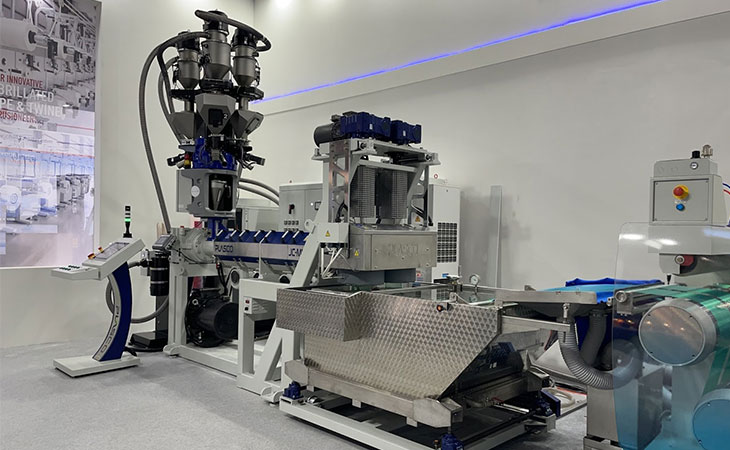 2. Improved Efficiency and Accuracy
The extrusion industry is focusing on improved efficiency and accuracy, with a key consideration being the implementation of PLC (Programmable Logic Controller) central control systems. Adhering to the principles of a circular economy, including reducing, reusing and recycling, extrusion manufacturers are looking for innovative solutions that promote environmental sustainability. This includes exploring the processing of recycled materials, bio-based materials, and biodegradable materials, which have a positive impact on reducing water pollution and energy waste.
PLC central control systems enable remote monitoring and control, breaking down geographical barriers and resolving manpower shortages, as seen during the COVID-19 pandemic. The integration of office computers and the HMI system in the factory allows for 24/7 surveillance, resulting in more accurate production yields. This technology has smoothed out the process of machinery installation, training, and troubleshooting, even when physical presence is limited.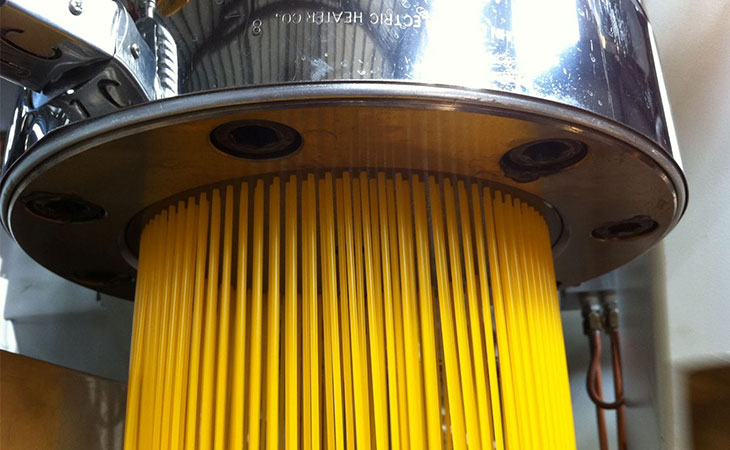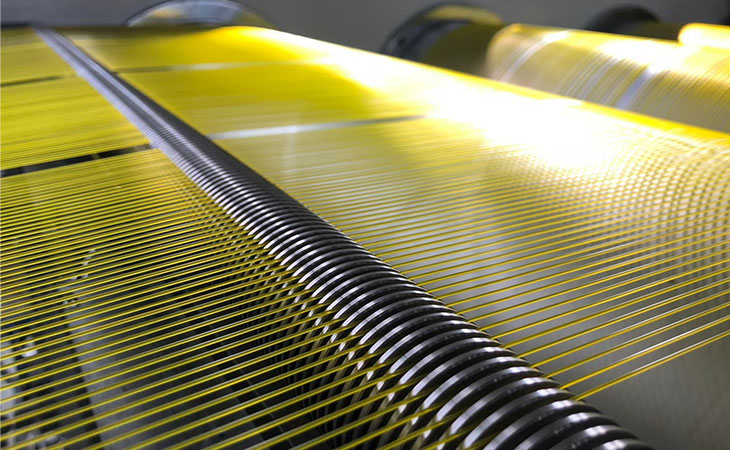 3. Customized Service
In order to improve efficiency and meet customer needs, extrusion machinery manufacturers are adopting a more customized and flexible management approach. By providing tailored service for yarn extrusion machinery, the production process can be streamlined, leading to increased yields and reduced delivery times. This trend towards a more individualized approach is helping the monofilament yarn extrusion industry meet the evolving demands of the market and remain competitive.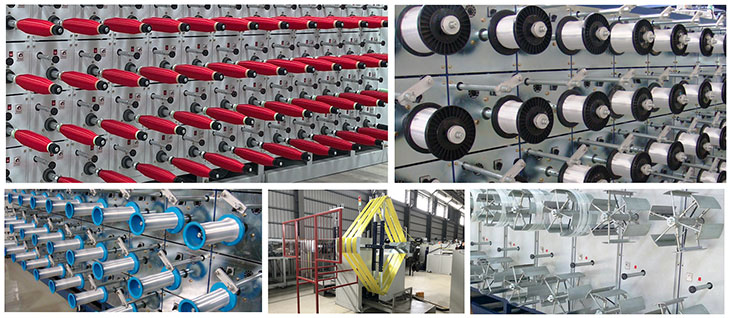 4. Adopting Industry 4.0 Technologies
The trend in smart machinery management is the adoption of Industry 4.0 technologies, such as IoT, production processing management, data storage and analysis, and automated control. This integration can help producers stay informed about real-time processing conditions and improve overall efficiency. By incorporating these innovative technologies, yarn-making machines in the extrusion industry can reach new heights of performance and accuracy.
Learn more Nylon Monofilament Extrusion Machines: Everything You Need to Know
Must-Have Features in Your Next Yarn Making Machines
The yarn making industry is constantly evolving, and to stay ahead, it is essential to have the latest and most advanced technology in your machinery. With the increased demand for high-quality and efficient production, the need for cutting-edge and innovative features in yarn making machines is more important than ever. From energy saving, improved data storage and analysis, to automated control to real-time monitoring, these must-have features will help ensure your yarn production line runs smoothly and efficiently. Whether you're looking to upgrade an existing yarn making machine or invest in a new yarn extrusion one, consider these must-have features to get the most out of your next yarn making machine.
Compatibility with a wide range of materials, including recycled materials
The PLASCO monofilament extrusion lines can be used with recycled PP, HDPE, PA, PET materials and recycled PET flakes.




Wide production capacity range
The PLASCO Extrusion capacity ranges from 55 kg/hr to 200 kg/hr.




Upgraded control system and high efficiency
The remote control system allows for real-time monitoring of the monofilament manufacturing process.




User-friendly interface
The PLC central control system and HMI touch screen offer ease of operation.




Stable temperature control
The extruder, stretching bath, and annealing/relaxing oven are equipped with stable temperature control.




Variety of winding options
The extrusion machine offers a variety of winding options to suit different production needs.




Simple and user-friendly operation
The machine has a simple and user-friendly design for operation.




Universal electronic parts
The machine uses global universal electronic parts, making it easy to get independent R&D team support for innovation and customized components. Additionally, the machine features a modular construction, making maintenance easier.




Comprehensive training and support
The monofilament yarn making machine manufacturers provide complete operation training and a detailed operation brochure, as well as online service.
Learn more Enhancing Conveyor Belt Quality: The Role of PET Monofilament
Examples of New Yarn Making Machines in Extrusion Industry Worldwide
The monofilament yarn has a range of applications, including ropes, agriculture and horticulture netting, safety and fence netting, brushes and brooms, and other industrial purposes. Here are some examples :
Danline Rope Yarn Making Machine
Danline rope yarn making machine is an essential piece of equipment for the production of high-quality danline ropes. This specialized machine is designed to produce monofilament yarns made from polypropylene (PP) or high-density polyethylene (HDPE) materials, as well as high tensile monofilaments. The machine features precise and efficient processing, resulting in consistent and uniform yarns. The end product is ideal for a range of applications, including fishing, marine, industrial and rigging usage.
Read More for Danline Rope Yarn Making Machine Case Study in Portugal




Bristle Yarn Making Machine
Bristle Yarn Making Machine is an innovative and efficient solution for producing high-quality bristle yarns. This machine is specifically designed for the production of bristle fibers that are used in a variety of applications, such as brushes, brooms, and other industrial products.
Read More for Bristle Yarn Making Machine Case Study in Thailand
Monofilament Yarn Making Machinery from PLASCO
The monofilament yarn extrusion machine industry is facing various challenges and uncertainties, but there are also exciting opportunities for growth and development. The 4 main trends expected for the coming years include energy-efficient machines, improved efficiency and accuracy through PLC central control systems, customized service, and adoption of Industry 4.0 technologies. These trends reflect the industry's drive towards sustainability, cost-effectiveness, and customer satisfaction. At PLASCO, we are proud to be at the forefront of these developments and to be making a positive impact on the industry through our innovations and commitment to sustainability. By staying ahead of these trends and implementing the latest technologies, the yarn extrusion machine industry has the potential to overcome its challenges and reach new heights of success.
To learn more about The PLASCO Group, including our capabilities and extensive innovation and quality control efforts, contact us today or click over to the blog How to Choose Monofilament Extruder or PP/PET Strapping Band Making Machines : The Essential Reference for Packaging Professionals to learn more ! You are also welcome to our facebook to get our latest event and news.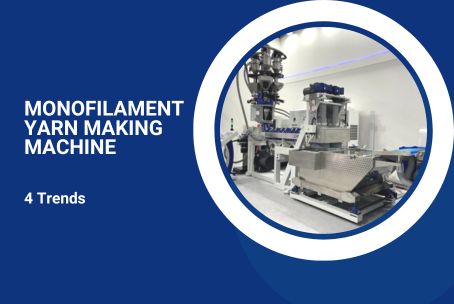 No. 90, Nanpi Rd., Nanxin Vil.,
Taibao City, Chiayi County 61251, Taiwan
Phone: +886 5 2376175
E-Mail:
[email protected]